Ref:
Date:
Location:
photo by:
Ref:
Date:
Location:
photo by:
News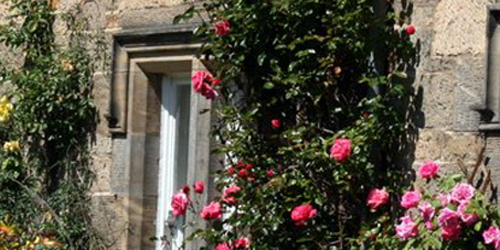 Climbing Roses, Dirleton
DIRLETON NEWS
The following are the most recent reports on meetings and events etc affecting the village
Kirk Sevice for this Sunday and News
-
Click here
Draft Minute of Dirleton Village Association March 2019 Meeting
Click here
Dirleton Primary School's Monthly Newsletter January 2019
Click here
Dirleton School Partnership most recent Minutes March 2019
Click here
Dirleton Matters The Primary School Newspaper March 2019
Click here
Monthly Police Reports covering the Dirleton area
Click here
Dirleton Neighbourhood Watch
Click here
for recent reports
Dirleton Fete and Games
was a big success this year and many thanks for the organisation are due to Madeleine Barker and her team. The final income figures are still being totalled but the amount is already in excess of the previous year at over £6,600. Thanks are also due to Felicity Dingwall for all her hard work in organising the Plant Stall, which also had a record total income of over £800. Some remaining plants are still available for sale on the Green and will be at the next Lunch Hub on Wednesday 3rd July.
Golf Championships and Access Restrictions
The Renaissance Golf Club is hosting both the Scottish Open Golf Championship and the Ladies Open this summer. The dates are 10th to 14th July and 8th to 11th August respectively.
Normal access to the Renaissance Golf Club will be limited during this period and details are advertised in the Courier.
The coastal right of way will remain open throughout this period and so will the John Muir Way.
Traffic Issues near the Castle Inn
Once again concerns have been raised about cars exiting onto the main roadd through the village from beside the Castle Inn inspite of the no exit sign.
Derek Carter is collating details of incidents when this happens to raise the issue once again. If you see such an incident, can you give him the dates of any incidents you witness, whether cars or delivery lorries, and whether the vehicle came from the Castle Inn parking area or from the East Lodge 'crossroads', if you notice. Derek does not need the vehicle number, as the police will not act, partly due to staffing but also due to the fact that the no entry signs were not installed with a Road Traffic Order, and are therefore 'advisory' only. We do not want to act in a vigilante capacity ourselves.
Please contact Derek at derekcarter11@gmail.com to add incident details to his list.
Castlemains housing development allowed on appeal
At the end of an appeal process lasting nearly six months a government planning reporter has finally ruled that Queensberry Properties' application for planning permission for a development of 36 housing units at Castlemains Farm in Dirleton should be allowed, subject to a some important conditions being met.
Click here
for further details.
A new website for information on the Reprovisioning of Health and Community Care in the North Berwick Coastal Area
This important development for our area will be developing over the coming years. Community engagement and views are crucial for its sucess. A website has been set up by the Health and Wellbeing Association of the Area Partnership to provide information and a forum.
Click here
to view.
Eligibility for Care Allowances for the under 65s
East Lothian Council is providing information that these new allowances, entitled Frank's Law, may now be available, where previously claimants needed to be over 65. This Scottish government legislation came into force at the beginning of April.
Click here
for more details.
Interested in the Progress of the new East Lothian Community Hospital in Haddington?
Click here
for the latest update on its progress.