Ref:
Date:
Location:
photo by:
Ref:
Date:
Location:
photo by:
Conservation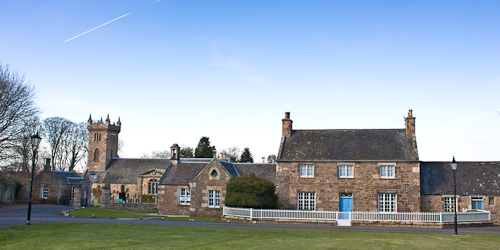 photo by Lesley Clarke
Listed below are links which take you to relevant pages within this website and to other external websites:
Download a map of Dirleton Conservation Area
Dirleton Conservation Area Character Statement
Dirleton is a conservation village.
It was designated as a conservation area in 1969 and this area was extended in 1979. It covers a significant amount of land around the village.
You can
download a PDF map
of the area.
Within this and other conservation areas special attention must be paid to development proposals. The extent of development that can be carried out in conservation areas without planning permission is more limited than it is in other areas, and permission can be needed for relatively minor work, such as replacing windows and changing the colour of a building and for work relating to garages, garden sheds, oil storage tanks, porches, rooflights, walls, and fences.
Along with the Gullane Area Community Council, the Dirleton Village Association regularly monitors planning applications relating to properties in and around the village. It will normally only make representations about applications to East Lothian Council if it is considered that they will adversely affect on the character of the village. The Association also monitors strategic development – the Local Development Plan and the strategic development plan for South East Scotland (SESplan). Further information about these and the Main Issues Report currently being considered by East Lothian Council can be found on the
Community Council's website.